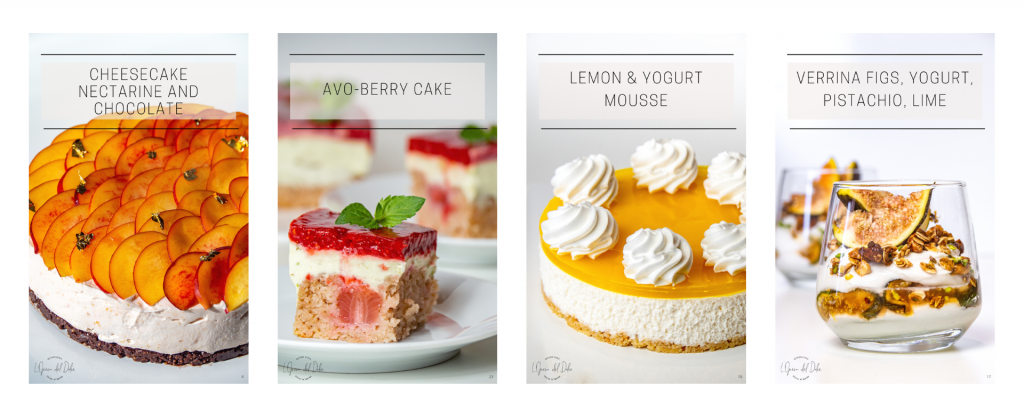 4 SUMMER DESSERTS AND CAKES:
100% VEGAN & GLUTEN FREE
NECTARINE & CHOCOLATE CHEESECAKE
LEMON & YOGURT MOUSSE CAKE;
VERRINES FIGS, CHASEW, PISTACHIO, LIME;
AVO-BERRY CAKE.
– Each procedure contains IMAGES to facilitate the learning of the recipe.
– All recipes are explained step by step.
– All recipes are for both beginners and experienced pastry chefs.