5 VEGAN VERRINE RECIPES:
RASPBERRIES AND BASIL;
CARAMEL BANANA PEANUTS;
PANNACOTTA YOGURT AND PEACHES;
MANGO AND CHOCOLATE;
HAZELNUT AND COFFEE.
– Each glass contains 3/4 different composition recipes, so you will have a total of 18 vegan recipes.
– Each procedure contains IMAGES to facilitate the learning of the recipe.
– All recipes are explained step by step with TIPS and TRICKS.
– Detailed descriptions of the VEGAN PRODUCTS used and advice on how to replace them if you do not have them.
– All recipes are for both beginners and experienced pastry chefs.
---
CHOCOLATE AND MANGO
Fresh diced mango.
Cocoa crumble.
Chocolate whipped ganache.
Mango gelé.
RASPBERRY AND BASIL
Sablé breton.
Raspberry powder.
Basil chantilly.
Raspberry mousse.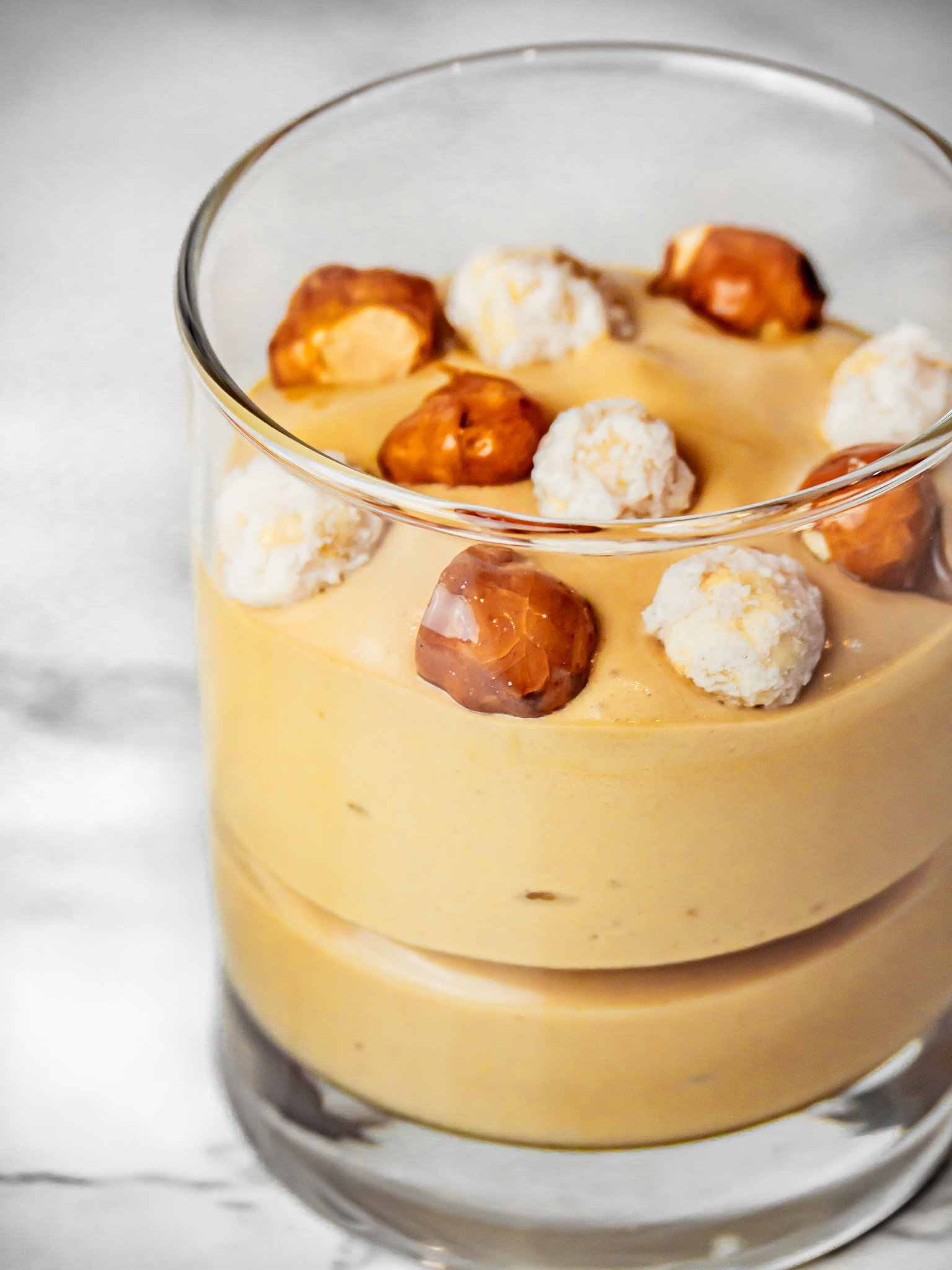 HAZELNUT AND COFFEE
Sanded and caramelized hazelnuts.
Caffellatte meringue.
Hazelnut sablé.
Hazelnut cream.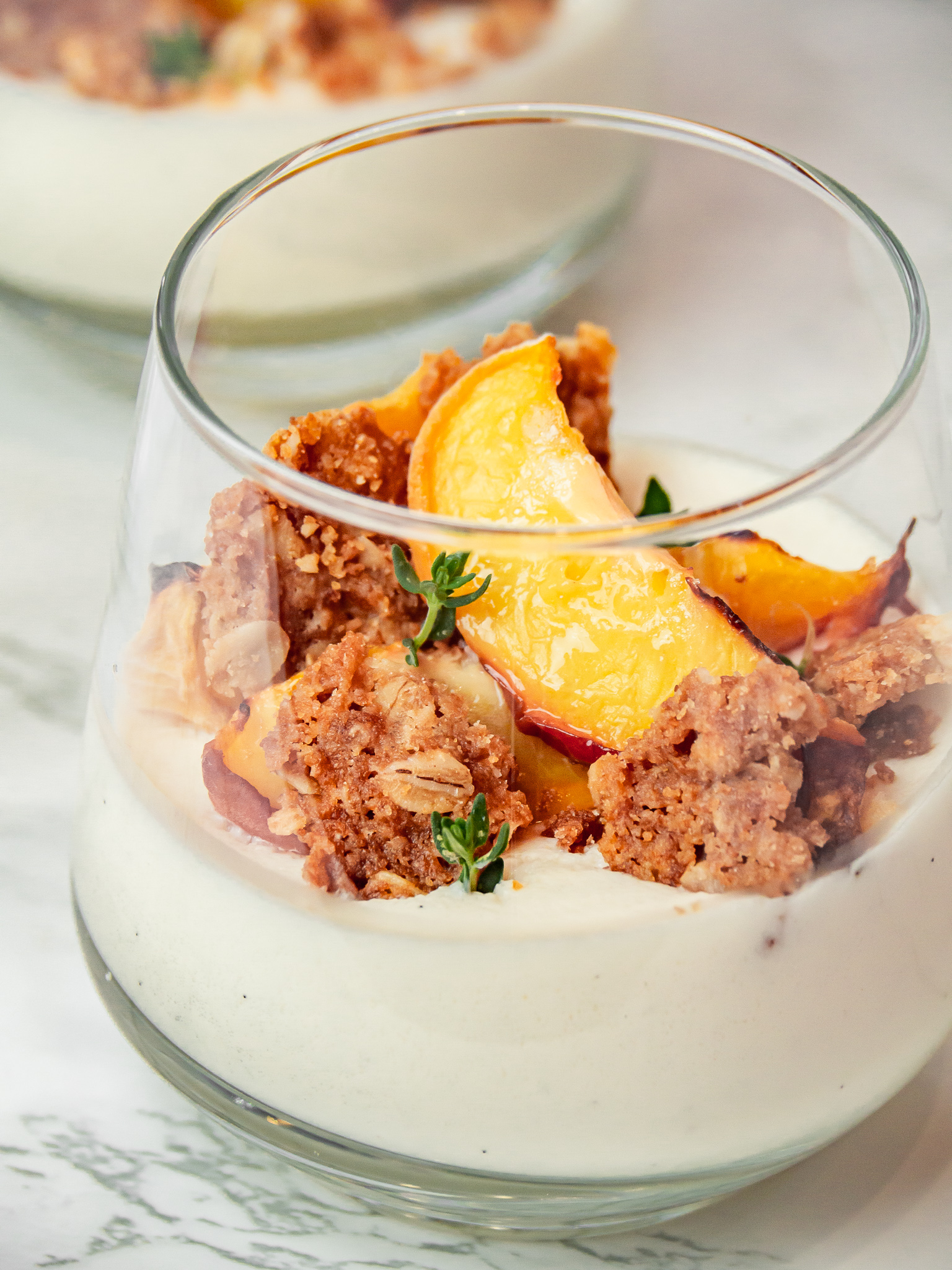 PANNACOTTA YOGURT AND PEACHES
Caramelized peaches.
Gluten free oat crumble.
Yogurt and vanilla pannacotta
.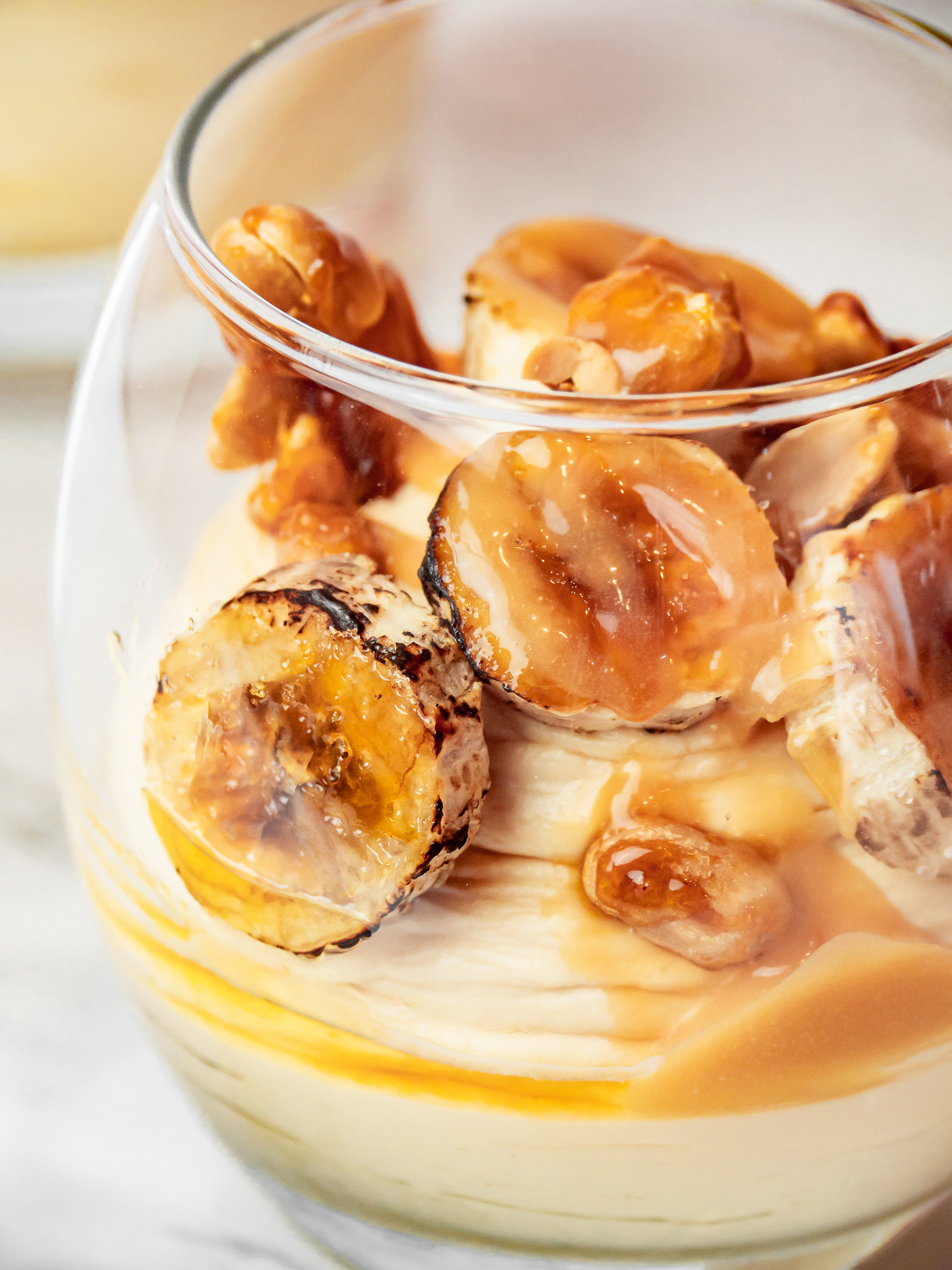 CARAMEL, BANANA AND PEANUTS
Salted peanut crunch.
Caramelized bananas.
Salted caramel mou.
Light caramel cream.